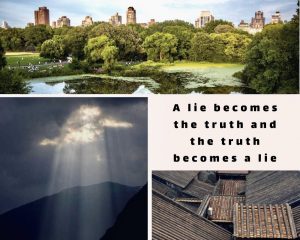 SEE WHAT I WANNA SEE, by Michael John LaChiusa, is a musical about murder, faith, lust, and redemption. It is based on three short stories by Ryunosuke Akutagawa, who is regarded as the "Father of the Japanese short story" and Japan's premier literary award, the Akutagawa Prize, is named after him.
The musical unfolds like a Japanese screen painting into three distinct tales that challenge the meaning of the truth and the contradictions of individual interpretation.
The tales include "Kesa and Morito", which is the story of two lovers with secret plans for each other; "R Shomon" follows the investigation after a 1951 murder in Central Park; and "Gloryday" looks at the hoax a disillusioned priest concocts after 9/11 and the ramifications of that lie.