Thank you to all who attended our sold-out production of THE HELLO GIRLS! And a special thank you to the Women Veterans who allowed us to honor them and their service at each performance!
We look forward to seeing you at our production of Lauren Gunderson's THE REVOLUTIONISTS in July! During The Reign of Terror in The French Revolution, four women dared to stand up for societal change. A comedy, a revolutionary dream fugue, a true story.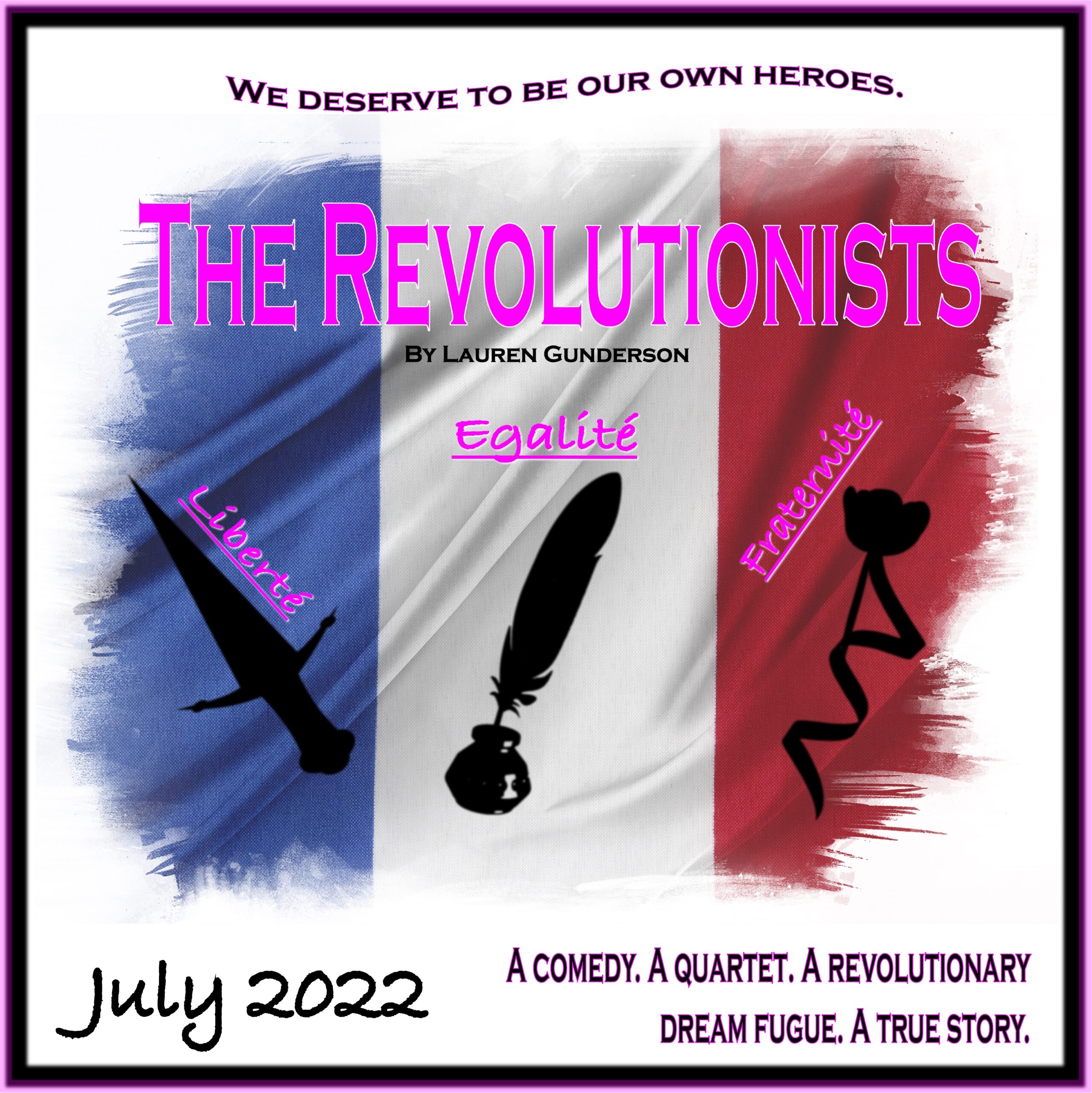 We are a non-profit (501c3) in Pensacola, Florida that brings theatrical arts to all members of our community as well as professional theatrical productions to an already vibrant Pensacola theatre scene.
Our mission is to use the arts to bring people of different backgrounds and lifestyles together with the hope of unifying the community and exposing Pensacola to a wider variety of theatrical arts.
Our goal is to produce theatrical events that have never been presented in Pensacola before.
If you would like to help PenArts continue its mission, please consider donating here:
https://checkout.square.site/pay/5cd05fb116994db0a17cbb7e42edc6ca
(Donations are tax-deductible.)
Check us out in the news!
https://weartv.com/news/local/new-pensacola-theater-groups-works-to-bring-the-arts-to-under-served-communities
Subscribe to our YouTube Channel!
https://youtube.com/channel/UCi0k9D5oUFQ1jFpkGUJ4ABQ
---
---
We are passionate about working with youth and other members of the community who may not have been exposed to theatrical arts. Studying theatrical arts has been proven to be beneficial to learning collaborative, communication, and problem-solving skills, as well as the ability to safely express oneself. These creative skills can contribute to bringing people of different backgrounds and lifestyles together to unify a community. Music, theatre, and dance have the ability to cross the perceived boundaries between us and PenArts wants to open doors to help create a new future, one that is open and available to all of us.